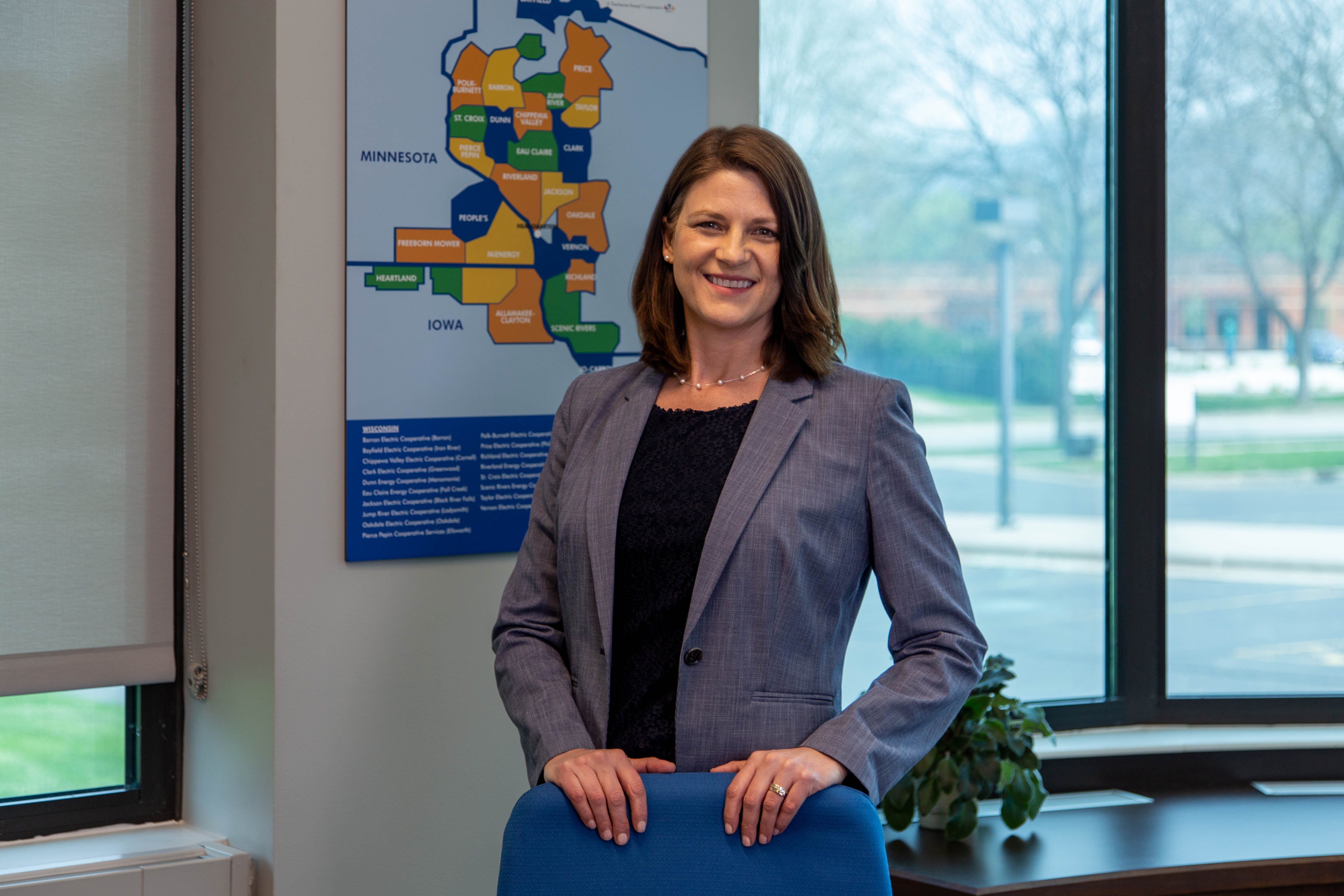 Joyce Peppin is the Director, Government Relations and Legal Services at Dairyland Power Cooperative, where she is responsible for directing Dairyland's internal legal, compliance, regulatory and legislative affairs, in addition to establishing the cooperative's government relations strategies and priorities and overseeing economic development.
Peppin was previously employed as the Director of Government Affairs and General Counsel for Minnesota Rural Electric Association (MREA), where she was responsible for directing MREA's legislative, regulatory, and legal affairs. In this role she specialized in electric co-op law, cooperative governance, state and federal regulatory matters, distributed generation, and utility land rights. Prior to MREA, Peppin operated a law practice specializing in trusts & estates, business, and commercial agreements.
Additionally, Peppin served in the Minnesota House of Representatives from 2004 to 2018; from 2014 to 2018, she served as Majority Leader and Chair of the Committee on Rules and Legislative Administration. During her time as a state representative, Peppin also served as Chair, Government Operations and Elections, and served on the Legislative Energy Commission. She also served on the Boards of the National Conference of State Legislatures, the State Legislative Leaders Foundation and Women in Government.
Peppin earned her bachelor's degree in Arts, Speech Communication and Political Science from the University of Minnesota-Duluth. She holds an MBA from the University of St. Thomas (St. Paul, Minn.) and her Juris Doctor from William Mitchell College of Law (St. Paul, Minn.). Peppin is admitted to the bar in Minnesota and is registered in-house counsel in Wisconsin.