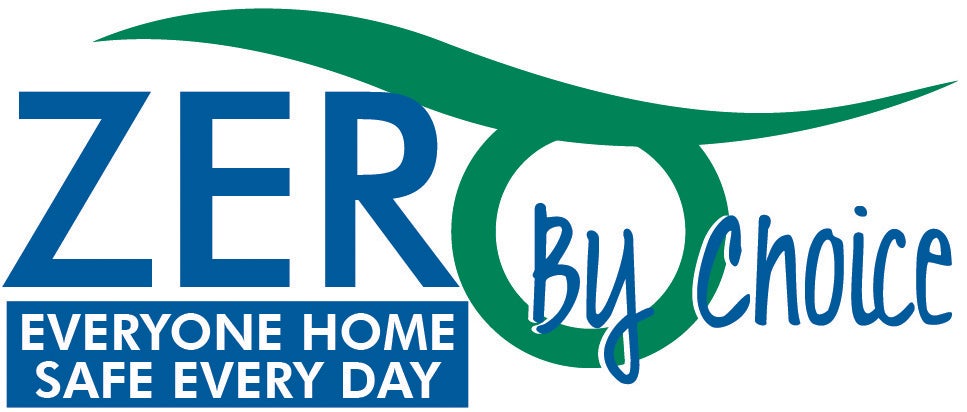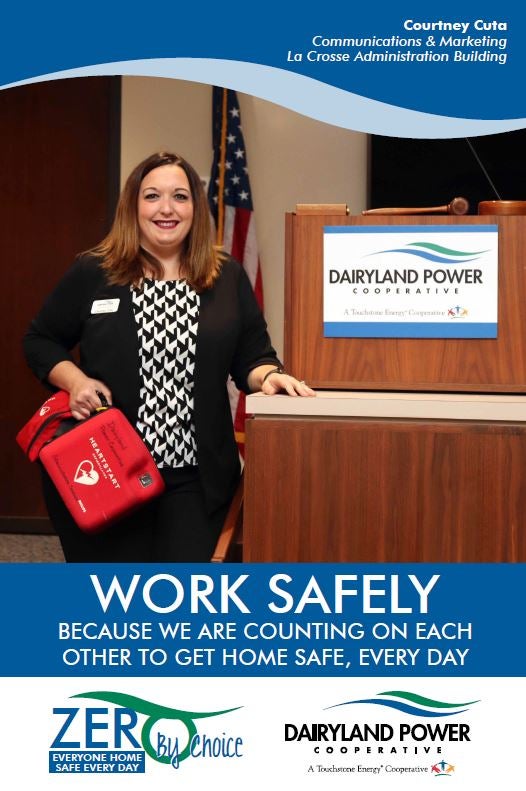 Dairyland Power Cooperative is a team of dedicated, safety-conscious employees. Safety is our highest priority at Dairyland, and our goal is to be a zero-incident workplace … where every incident is preventable. Everyone Home Safe Every Day emphasizes our cooperative commitment to safe practices in and out of the workplace.
Safety is a team effort. Every employee at Dairyland is involved in advancing a positive, strong safety culture each and every day. Dairyland's Safety Department, Committees and Continuous Improvement Teams instill an ongoing emphasis on safety and open communication through workshops, programs and training. A cooperative-wide Safety Posters campaign puts employees front-and-center sharing why they work safe every day - reasons we can all relate to.
Safety is #1 for Touchstone Energy Cooperatives
Dairyland Power Cooperative is a member of Touchstone Energy, a nationwide alliance of more than 700 local, member-owned electric cooperatives in 48 states. The Touchstone Energy Cooperatives' Safety campaign focuses on the safety and well-being of all members. It provides members access to an interactive home electrical safety checklist and an electrical safety tips quiz. Dairyland's Touchstone Energy videos:
Link to Safety
Electricity is integral to everything we do in modern life, at work and home. Since it is invisible, we often go through our daily routines without giving the power of electricity much thought.
The Electrical Safety Foundation International (ESFI) has important tips and information about staying safe around electricity. 
License to Live: Take a moment with your friends and family to review what to do if a vehicle comes in contact with power lines. Always assume downed power lines are still energized and stay away until a uniformed lineworker confirms the area is safe.
Call "811" Before You Dig
 JULIE, Inc. (IL) | 800-892-0123
 Iowa One Call | 800-292-8989
 Gopher State One Call (MN) | 800-252-1166
 Diggers Hotline (WI) | 800-242-8511
If you are calling from a cell phone at a location near a state border, use the "800" number listed above because your cell phone could "ping" a tower in a neighboring state and direct you to the wrong statewide organization to locate lines on your property.