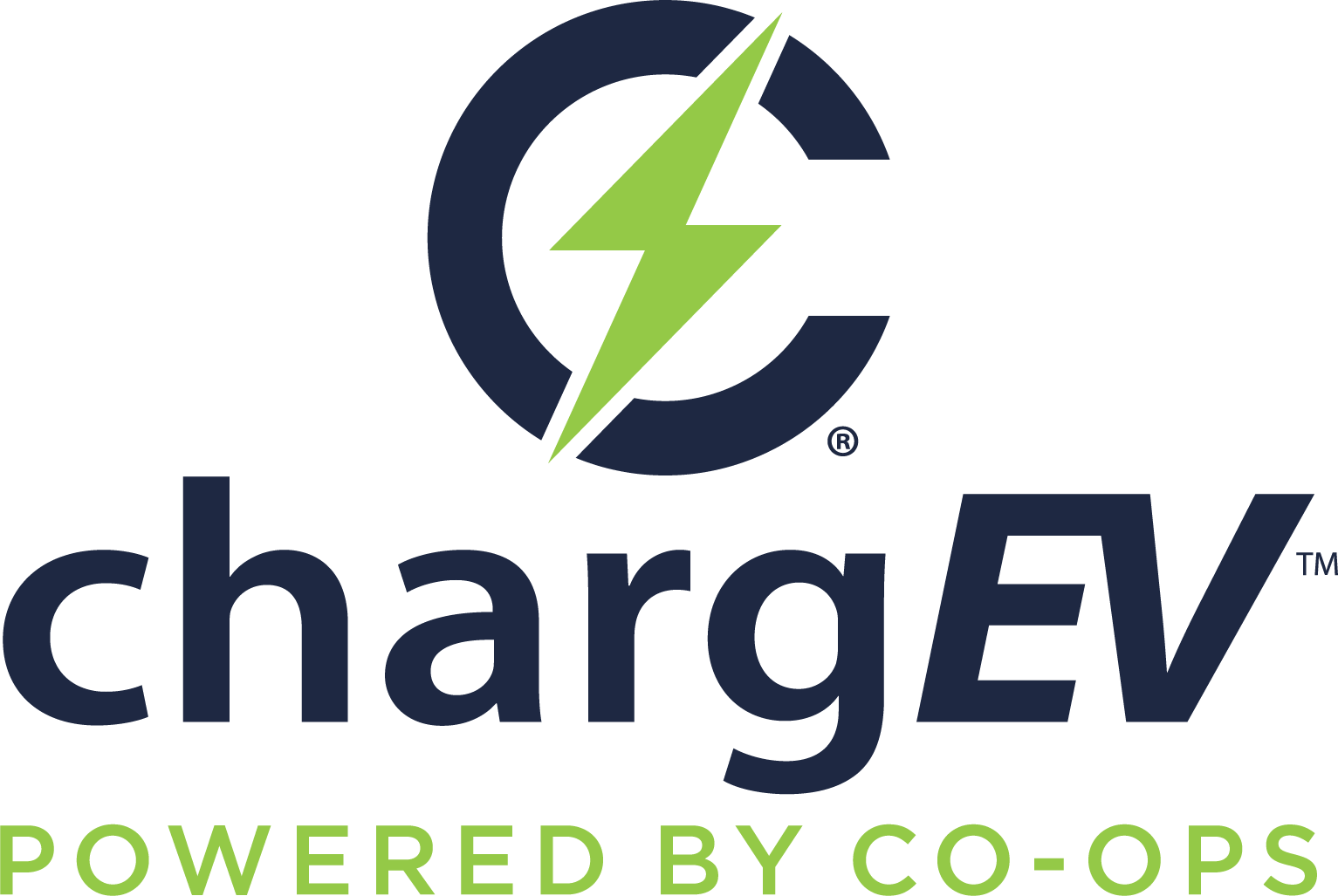 CHARGE EV, LLC, was created in 2020 by 31 electric cooperatives in the Upper Midwest. Together, cooperatives will build interest in and growth of electric vehicle sales in three ways:   
Encourage electric vehicle (EV) adoption by helping to promote home charging

Develop a visible network of cooperative-powered EV chargers 

Provide information, educational opportunities and events for all stakeholders: consumer-members, dealerships, business owners, local electricians, etc.  
Coming together for a common goal is what cooperatives are all about. The chargEVTM network will help alleviate concerns over range anxiety and encourage exploration of our local communities and other points of interest. Employees of CHARGE EV, LLC, affiliates are local experts with resources for those wanting to learn more about EVs and how EVs can be part of a home or business fleet.
Contact your local chargEVTM cooperative to learn more. More information is online at www.CHARGE.coop.
About CHARGE EV, LLC 
CHARGE EV, LLC, was created in 2020 by 31 electric cooperatives throughout Illinois, Iowa, Minnesota and Wisconsin to help promote electric vehicle (EV) adoption. As electric cooperatives partner with other companies within the EV industry, chargEVTM will expand its national charging network throughout rural America. This network will also reveal the hidden gems that are our local communities to EV drivers and their passengers. Electric cooperatives serve more than 42 million people across 48 states. More information can be found at www.charge.coop.