Powered Printing
Dairyland Power Cooperative's Powered Printing Department has been providing professional printing and mailing services to cooperatives, municipals and other organizations for over 30 years. Your satisfaction is our top priority!
Our services include: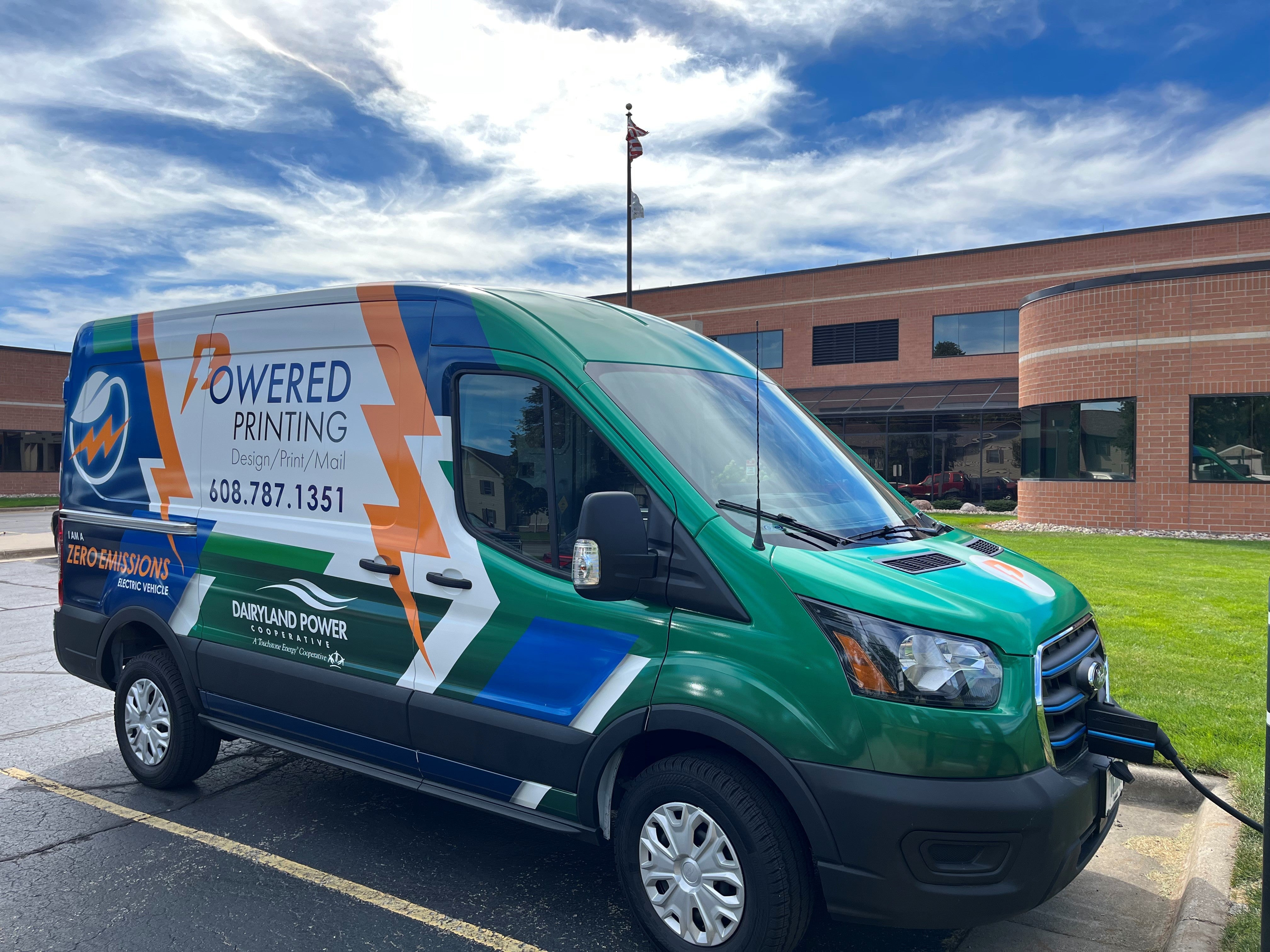 Laser Statement Printing
Inserting and Inkjet Mailing Services
Graphic Design
Full Service Print Shop
We pride ourselves with first-rate customer service and rapid turn-around on all jobs.

Let us bid on your next printing and/or mailing project.
Contact Bruce Waldron, Manager of Publication Services, or call 608-787-1351.
---
What you can expect:
Communication

Our design, print and mail staff work closely with each other - and you! - throughout the project

Customized Work

We will create a unique product and collaborate with you until it has met or exceeded your expectations
In 2020, we will be upgrading all our equipment to ensure the highest quality product for you

Flexibility

We strive to maintain your deadlines and reprioritize jobs, if needed
Multiple software vendors = no problem! We have the expertise and flexibility to accommodate your vendor files
Quick turn around: Have you ever had a last-minute mailing or print job? We are focused and flexible enough to help with bill inserts, outage postcards, etc. ... sometimes the same day of the request!

Low Costs

We will proactively search for the most cost-effective way to complete your job, aided by more than a century of experience among our team!
As part of a not-for-profit cooperative, we pride ourselves on affordable rates and professional results
You benefit from minor testing, address "clean up" and consultations at no charge
We utilize high-quality volume paper stock and envelope purchases so customers always have the financial benefit of reduced bulk materials purchase

Personalized Attention & Quality Assurance

We pride ourselves on being on a first-name basis with our clients 
Peace of mind, knowing a quality check is performed on every billing and mailing before going out the door
We want to help you shine!
---
No Job Too Small
Whether 10 pieces or 10,000, our staff will deliver on your needs.
We can facilitate your project from conception to delivery:
Graphic Designers will complete a job you've started, or design it from scratch
Our Print Staff can print business cards to annual reports and everything in-between
The Mail Room makes easy work of adding inserts to your bills or envelopes that would otherwise take-up your valuable staff time. Do you need your project shipped somewhere other than your office? Not a problem! Send us the address and we'll take care of the rest.