Dairyland, a Touchstone Energy Cooperative, was formed in December 194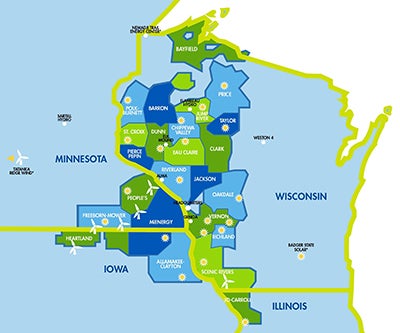 1. Headquartered in La Crosse, Wis., Dairyland provides the wholesale electrical requirements for 24 distribution cooperatives and 17 municipal utilities. These cooperatives and municipals, in turn, supply the energy needs of more than a half-million people in the four-state service area.
Today, the cooperative's generating resources include coal, natural gas, hydro, wind, solar and biogas. Dairyland delivers electricity via 3,200 miles of transmission lines and 281 substations located throughout the system's 44,500 square mile service area.
Dairyland Power Cooperative is an equal opportunity provider. Click here to reach the full nondiscrimination statement.