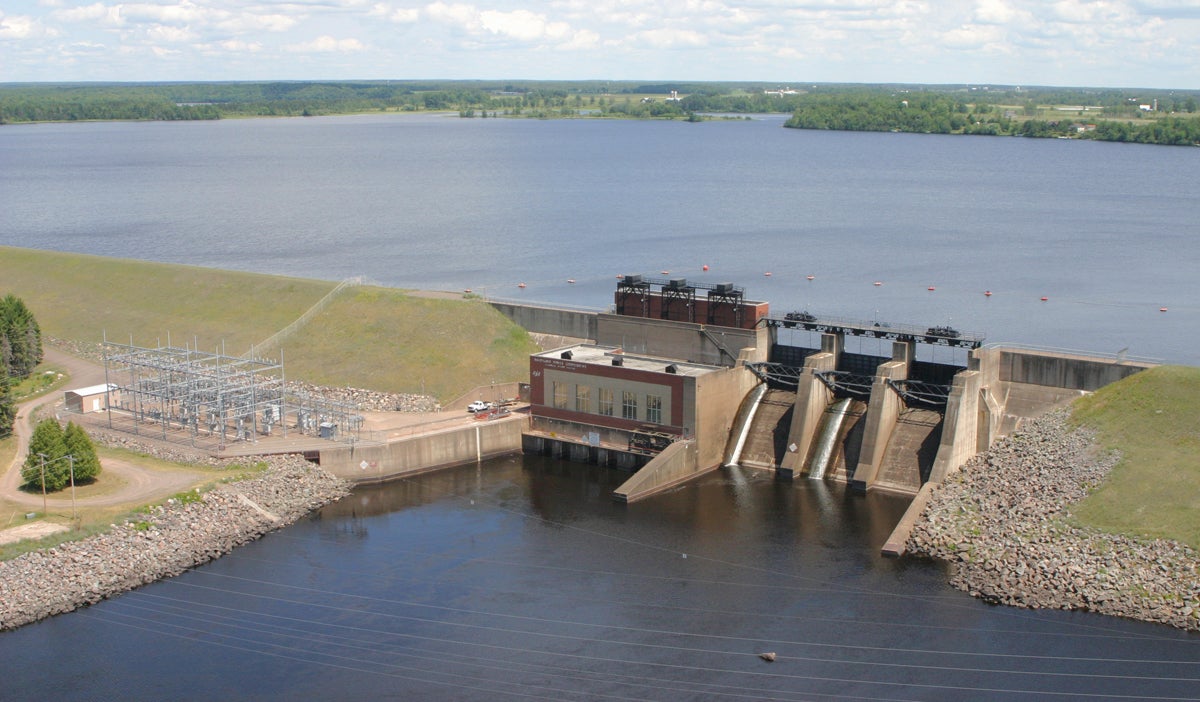 The Flambeau Hydroelectric Station, located on the Flambeau River northeast of Ladysmith, Wis., has been quietly generating electricity since 1951. This water-powered, 17.6 MW generating facility was built at a cost of $6.25 million.
In April 2004, Dairyland was awarded a new facility license for the Flambeau Hydro Station by the Federal Energy Regulatory Commission (FERC). The license will not expire until Jan. 31, 2037. As a result of Dairyland's negotiations with the Wisconsin DNR during the re-licensing process, the normal operating mode for Flambeau will be modified. Under the new license, the plant will be operated in the "run of the river" manner to result in the least interruption to normal river flows as possible.
Other environmental enhancements made by Dairyland include improving recreational resources on the Dairyland Reservoir (Flambeau): upgrading the boat landing and providing a handicap-accessible fishing area.
Water from the reservoir, formed by the construction of a 5,200-foot earthen dike and concrete dam, supplies the energy to the power plant's three turbine generators. The dam, which rises 90 feet above bedrock, includes three large tainter gates that permit the passage of lake water over the concrete barrier for continuation down the Flambeau River.
Dairyland Power Cooperative encourages the public to visit and enjoy the Dairyland Reservoir, located in Rusk County, Wis. The 2,000 acre lake, surrounded by 24 miles of shoreline offers a variety of recreational opportunities for every season.
Shoreline Management Plan & Permit Information