Flambeau Hydroelectric Project No. 1960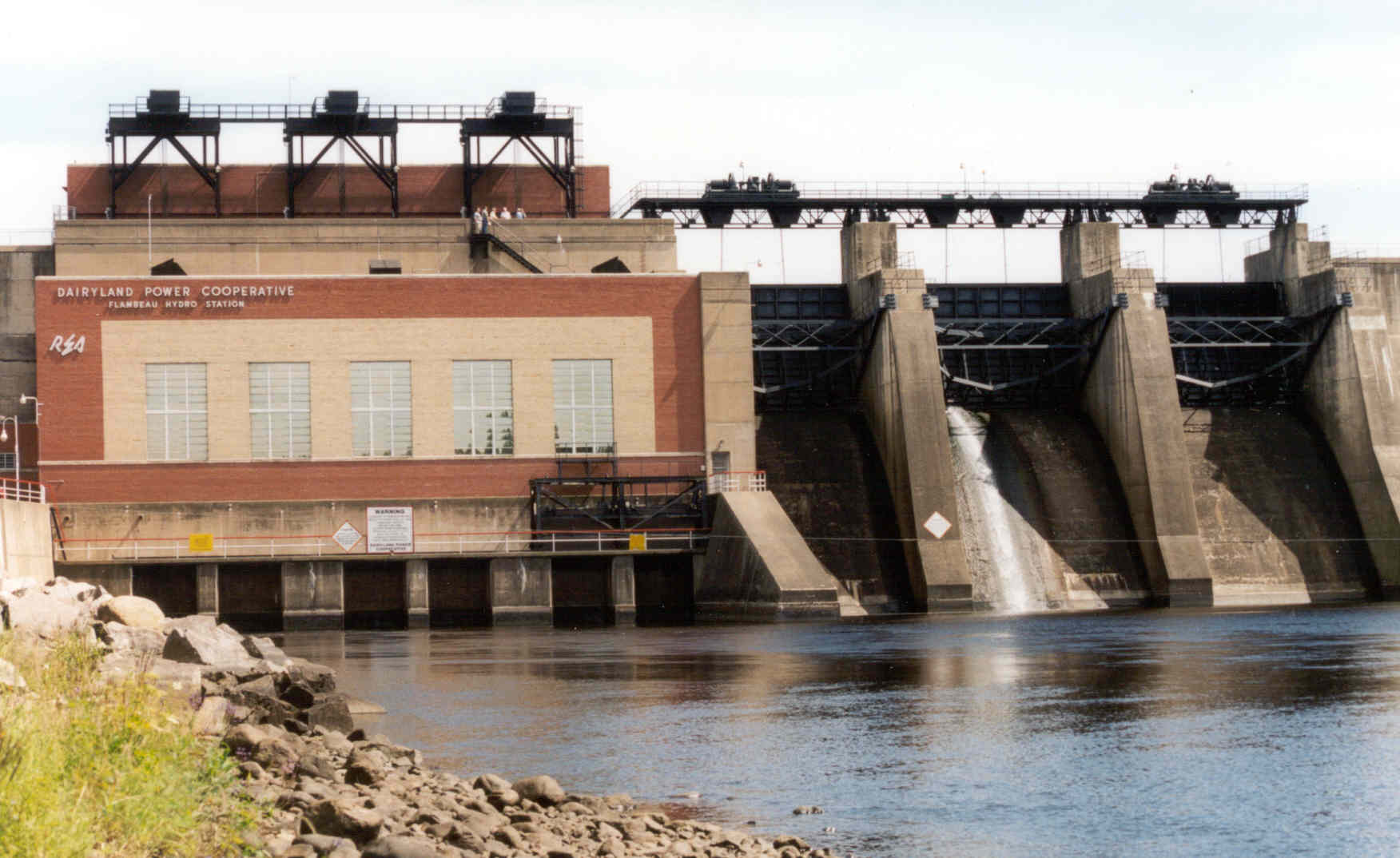 Location - On the Flambeau River near the City of Ladysmith, in Rusk County, WI. It is at river mile 25.5 between the Big Falls Project No. 2390 and the Ladysmith Project No. 2430.
Drainage Area - 1,860 square miles for the entire Flambeau River Basin.
Project Description - The Project construction was completed in 1951. It consists of 4,838 foot long dike that contains a 1,900 acre impoundment. The powerhouse contains three turbine-generators rated at 17.6 megawatts (MW) total and generates 66,000 MWh on average. The normal headwater pool elevation is maintained between 1182.48 and 1183.48 NGVD and is also operated as a run-of-river flow project.
Period of Record - September 12, 2006 to present.
Operated By: Dairyland Power Cooperative. Please email Dairyland if you have any questions.
Click here for Flambeau Hydroelectric Project No. 1960 Water Data (tailwater / headwater / discharge)
Provisional Data Subject to Revision