Winnebago Wind Turbines (Thompson, Iowa)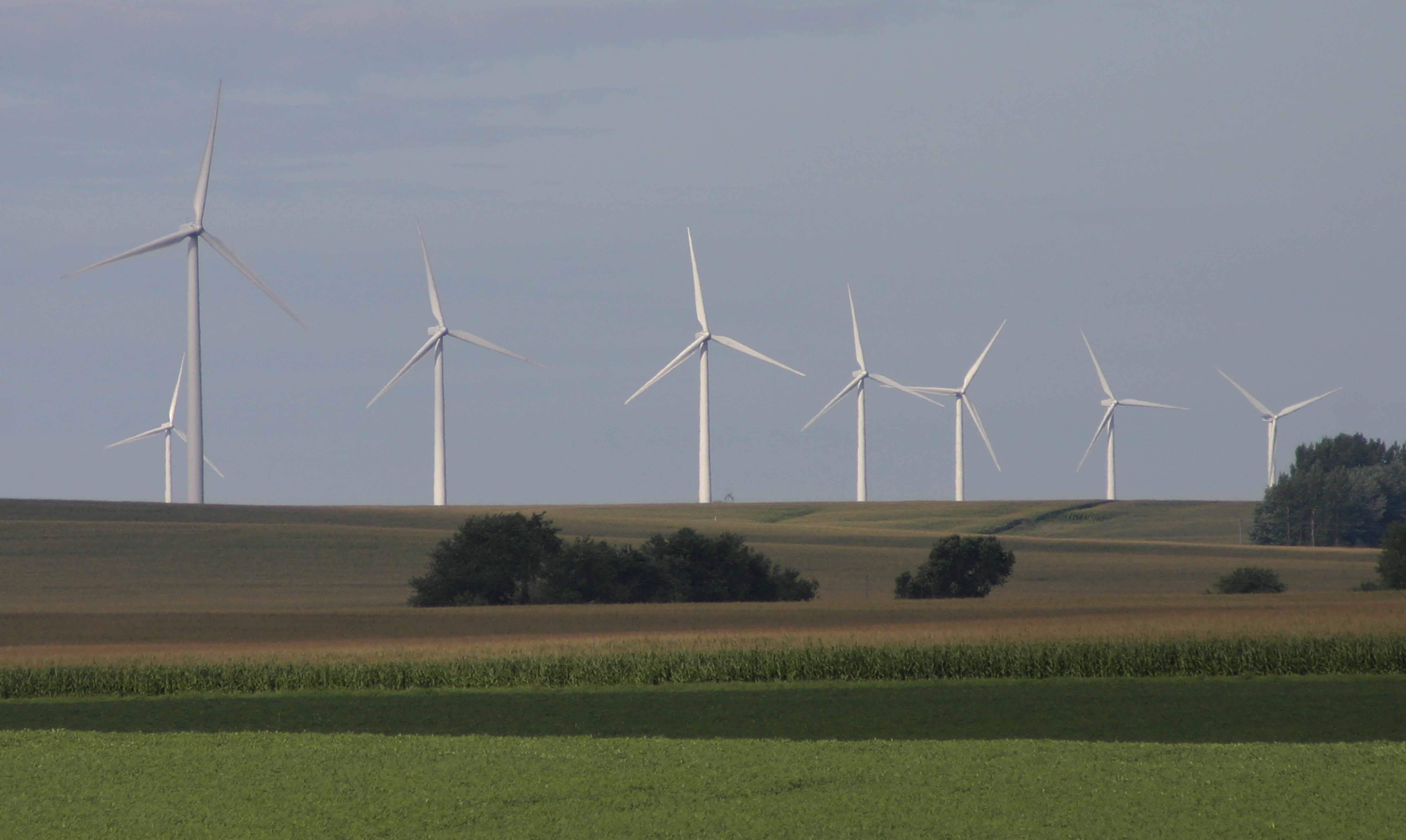 The Winnebago Wind Power Project is located near Thompson, Iowa. Brought online in September 2008, the wind farm added a new "crop" of 10 turbines and 20 MW of clean electricity to power homes and businesses. Nearly 6,000 homes in Dairyland's service territory can be powered by Winnebago's energy.
Dairyland purchases the energy output from IBERDROLA RENEWABLES, the project developer.
Winnebago Wind Power Project Facts
Wind farm has 10 Gamesa G83 turbines.
Each turbine produces 2 MW of renewable energy.
Each turbine is approximately 260 feet from the ground to its hub.
Each blade is about 130 feet long and weighs 15,000 pounds.
The blades revolve at 14 revolutions per minute or 22 revolutions per minute depending on wind speeds.
The blade tip speed can be up to 175 mph.
There are 1.8 million pounds of concrete in the base of each turbine.
Each base also has 55,000 pounds of reinforcing steel.
9 mph minimum, 56 mph maximum wind velocity.
Nacelle (generator section) weighs 165,000 pounds.