In 2008, Dairyland granted a conservation easement to the Mississippi Valley Conservancy (MVC) to permanently preserve 110 acres of Mississippi River bluffland near Alma, Wis., in Buffalo County.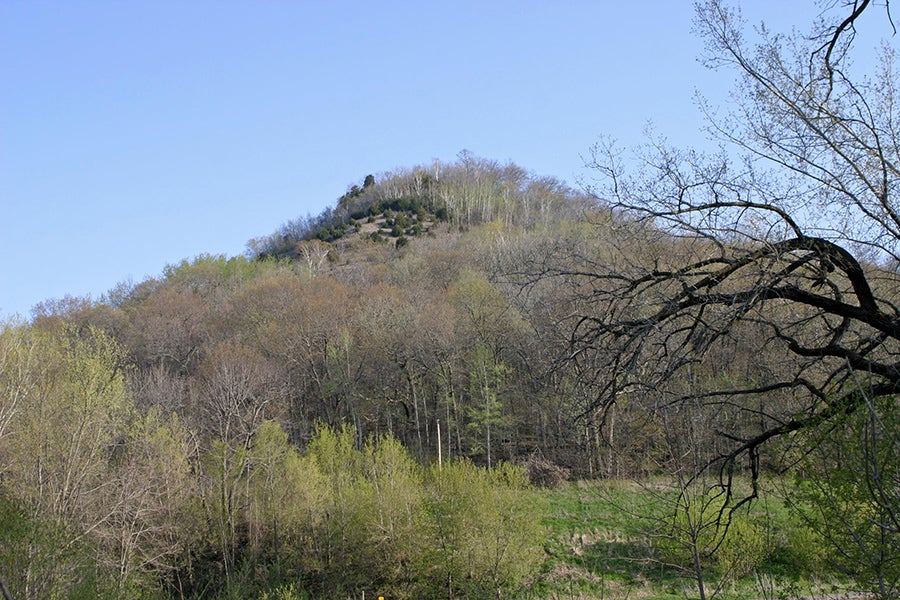 Dairyland owns the land, which borders the Great River Road (Hwy. 35) and includes rare oak savanna habitat, as well as mature hardwood forests and dry bluff prairie areas. The land has significant ecological, natural, wildlife habitat and scenic value, and consists mainly of steep river bluffs with rocky outcroppings, native dry prairie and old-growth mixed hardwood forest.
As part of this agreement, Dairyland also donated stewardship monies of over $12,000 to help support MVC's restoration work on the site. Dairyland continues to work together with MVC staff to help restore natural areas within the acreage as part of the long-term care plan for the property.
Mississippi Valley Conservancy is a non-profit land trust in La Crosse, Wis., that has permanently conserved over 7,000 acres of blufflands, prairies, wetlands and streams in the Coulee Region. MVC works with landowners and communities in seven counties along the Mississippi River, including Buffalo, Trempealeau, La Crosse, Monroe, Vernon, Crawford and Grant County. For more information, please visit www.mississippivalleyconservancy.org.