John Young is Vice President & Chief Risk Officer at Dairyland Power Cooperative (La Crosse, Wis.), where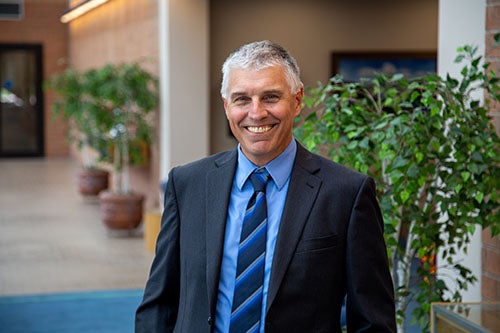 he oversees the team responsible for the development of Dairyland's annual budget, load forecasting, and market settlements and analysis.
Young started his career at Dairyland Power in 1986 as an intern and has held a variety of roles in IT, System Operations, Power Marketing, and Finance. He has worked on several cross-organizational projects, including a joint project with Cooperative Power which created GEN~SYS Energy. GEN~SYS provided wholesale power marketing and risk management for Dairyland until January 2011 when it was integrated into Dairyland. In leadership roles, Young co-led Dairyland's MISO integration team, provided analytic support for Dairyland's recent Wholesale Power Contract Task Force and led Dairyland's Wholesale Rate Study Task Force through the development of a new wholesale rate design and implementation.
Young excels at bringing individual employees from across divisions onto a cohesive team to see the big picture for the cooperative and achieve the goals set for the team. He holds a Bachelor of Science degree in Computer Science from the University of Wisconsin – La Crosse.