Dairyland Power Cooperative – Employee Spotlight Series
Employees are Dairyland's greatest asset and the key to our success as a safe, sustainable and reliable electric cooperative. As part of our People 1st initiative, we want to recognize the people behind the power.
Dairyland's new employee spotlight series will feature an employee each month, shining a light on their interests and what it's like to be part of the Dairyland team. 
­­­­­­­­­­­­­­­­­­­­­­­Employee Spotlight On:
Ah Vang (Human Resources Business Partner)
What do you like most about your job?
My current role allows me to dabble in all aspects of HR and gives me a variety of work that I find rewarding. I enjoy collaborating with different leaders/departments and being a resource for our employees supporting them day in and day out.
What makes Dairyland a great place to work?
For me, I am appreciative of our flexible workplace and generous benefit offerings.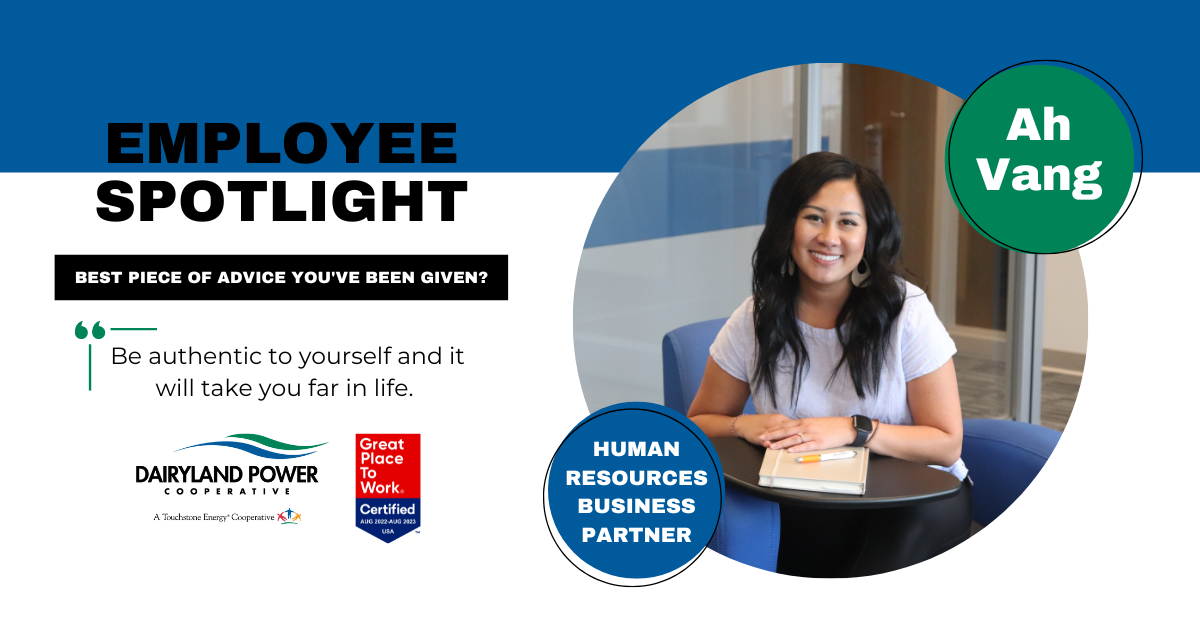 What led you to work in this field?
I've always enjoyed helping people and working with a diverse group of individuals.
What is your favorite quote?
"You are the artist to your own life. Don't hand the paintbrush to anyone else." -Unknown
What are your hobbies and interests outside of work?
I enjoy photography, anything that channels my creativity, relaxing on the river and taking my daughter on adventures.
What is your favorite local spot?
Blooming Grounds in Winona.
What is your favorite recipe?
Spicy Shrimp Tacos.