John Carr is currently Vice President, Strategic Growth where he leads Dairyland's resource plan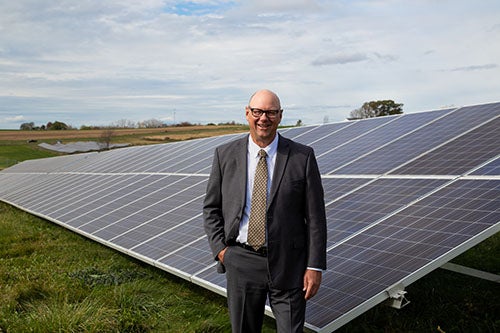 ning division and oversees strategic load growth, mergers and power supply acquisitions. Carr has previously served as Dairyland's Vice President, Power Supply, and Vice President, Strategic Planning. He has been employed by Dairyland since May 2008. 
Prior to joining Dairyland, John worked for Alliant Energy from 1998-2008 where he held various positions primarily related to MISO Energy markets and fuel supply for power generation. Before joining the electric utility industry in 1998, Carr spent 10 years working for Cargill, Inc., of Minneapolis, Minnesota where he held various positions in the agribusiness industry.  John is a graduate of Iowa State University in Ames, Iowa, earning a Bachelor of Science degree in Economics.